Recruiting is generally thought of as simply hiring a candidate for an open position. But there is nothing generic nor simple about recruiting! When done right, recruiting is the process of curating a position profile, finding where quality candidates spend their time, showcasing the company, making connections, assessing skill level and culture fit, and maintaining a good impression with all candidates and hiring managers.
The cost of a bad hire varies based on industry, location, experience, etc., but the Department of Labor estimates at least 30% of the employee's first-year salary is what you lose when you pick the wrong person. There is much to be argued here, such as time spent hiring, resources for training, company morale lost from stress and uncertainty, but the DOL's statistic serves as a rough measure.
For example, a company hires an employee at $55,000 per year. That employee wasn't recruited, vetted, and interviewed correctly and thus isn't the right fit for the role or the culture. The company stands to lose around $16,500. Yikes! That's a terrible word problem if I've ever seen one.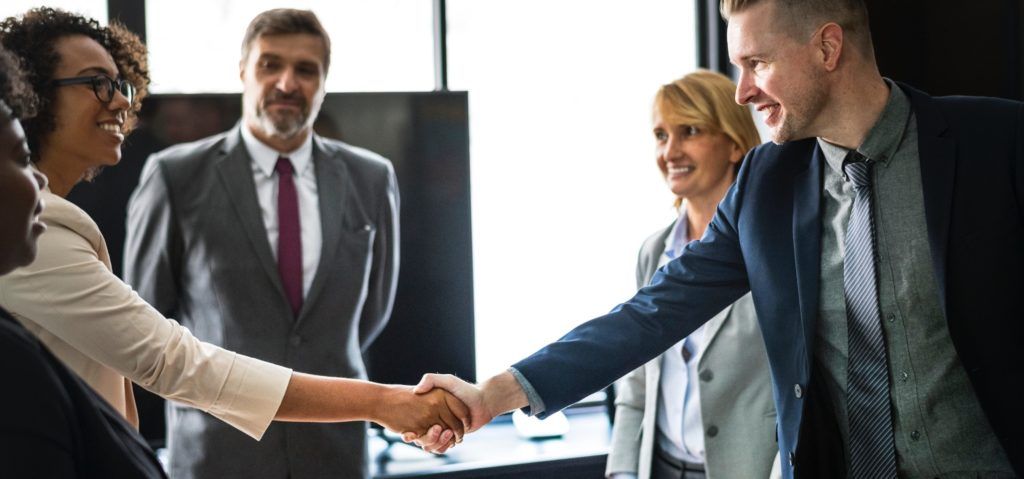 Most people think of recruiting for active job openings. While that is what we will focus on in this article primarily, the importance of passive recruiting is not something to be overlooked. Presenting a good brand image as an employer, staying connected with past applicants, being active on job boards, and staying competitive, will make recruiting easier when faced with the need for a fast (but still great!) hire. We share more on passive recruiting here, but the information below will help you with both passive and active recruiting!
Steps
Define job role - Ideally, the recruiter would be working with the hiring manager to gather all the necessary skills and education for the job role and its responsibilities. Be clear and encompassing in the requirements, and be sure to define what are must-haves v. nice-to-haves.
Getting it out in front of candidates - This piece is crucial because you want to hang out where quality candidates hang out. LinkedIn, Indeed, or maybe even Instagram or TikTok depending on your industry. Attend job fairs, join LinkedIn groups, and have a solid presence where your ideal candidates already are.
Assessment and selection process - One-on-one interviews, panel interviews, skills and personality assessments, etc., all play a significant role in determining eligibility and suitability for the job. Work with the main stakeholders, whether the C-Suite, the department, or otherwise, to compare resumes, culture fit, and interview feedback. Having a post-interview feedback form for all stakeholders/interviewers to fill out will make this process much more manageable.
Follow-up (employment offer or rejection) - Speed is essential here. Make an offer to your top choice. Once they've accepted, follow up with every single candidate you interviewed. With rejection emails, be sure to be somewhat vague but offer to provide feedback if interested. It's also a good idea to follow up with applicants you didn't choose to interview with a simple mass email that states the position has been filled, but they are welcome to apply for jobs in the future. Too many candidates are left ghosted by companies and could either leave a bad review on your business or may never look to you again.
Best Practices
Communication with all stakeholders - hiring managers, C-suite, department leaders, and anyone else who will be working with and responsible for this candidate's success should be part of the process. Keep them informed every step of the way and get their feedback before making an offer.
Offer an employee referral program - Your team is excellent. They have the skills and experience to crush it at your organization. They also don't want their life to be more challenging. So they are the right people to recommend others with the right skills and who will perform well at the job without making them look bad in the process. Minimize the leg work and offer a referral bonus for employee referrals after 90-days of their recommendation working for your company.
Recruit from within - Before you go outside for talent, look at the pool of amazing people already working at your organization! It's often easier to promote from within and hire someone at a more entry-level position to backfill. Plus, promoting from within helps retain those outstanding team members and provides opportunities for growth that employees find highly desirable.
Get help via technology - There are several platforms and tech tools to help with your recruiting. From automation to reducing bias and improving the candidate experience, tech is a recruiter's friend.
Marketing your company - It's also vital that your company has a strong

employer brand

presence. While your client reviews carry weight, employee reviews are crucial when hiring new team members. Make sure your Glassdoor reviews are strong and invite your current employees to start

sharing posts

, stories about work, and their own company reviews. While you're at it, apply for some awards, like Great Places to Work or Best Places to Work!

Assessments - An excellent way to be sure you're hiring the right people is to give candidates (and maybe even current employees) an assessment or two. The key here is to give everyone the same assessment to have a standard benchmark to measure. For example, at Thread, we administer three tests:

CliftonStrengths

- Formerly, StrengthsFinder, it's described as a DNA test of your top talents. This test helps us understand where an employee naturally thrives, how they will work with others on their team, and how to balance our organization.

Enneagram

- a personality test to help determine how people interpret the world, their work, and manage emotions. It helps us understand how our team feels in its natural state and what to watch for in times of high stress.

Achiever

- This is a more rigorous test and is designed a little like the SAT at times. It measures many things from mental acuity, organization, numerical perception, and even accounts for people lying on the test!
Due diligence - This one's pretty standard, but do make sure you check references, run

background checks

if applicable, and otherwise limit the liability of bringing someone new into the fold. We have a nifty

new hire checklist

if you'd like a reference point. If certain positions require specific certifications, ensure the candidate has obtained those and is in good standing; otherwise, build a timeline for when the new hire must meet those requirements.
If you're looking to hire, there are a lot of options out there for recruiting. You can hire an external recruiter or use a staffing agency if you don't have the full resources to post, search and whittle down the candidate pool. Or if you are fortunate enough to hire as a company, there are some really great technology and services that can make it much easier on you!
To learn more about how to simplify your recruiting and hiring process contact our team!