Our NEW isolved release goes live May 14, 2021.
isolved Release
What's our main priority? Keeping you up to date with the latest isolved People Cloud capabilities so you can get the most of your HCM platform.
So, to ensure you always get the most from your platform, here are the most important changes to isolved People Cloud, going live on Friday, May 14th.
Software Updates
Workforce Scheduling
A glow up for isolved Attendance and Scheduling
Features within the new isolved Workforce Scheduling product include:
Set customizable count types for how employees are counted per shift
Build staffing rules around employee count types
Quickly add employees to shifts from a graphical scheduler view
Assign employees directly to a shift versus a larger role
Send notifications to employees who are eligible to fill open shifts


Predict staffing requirements across employee groups and time periods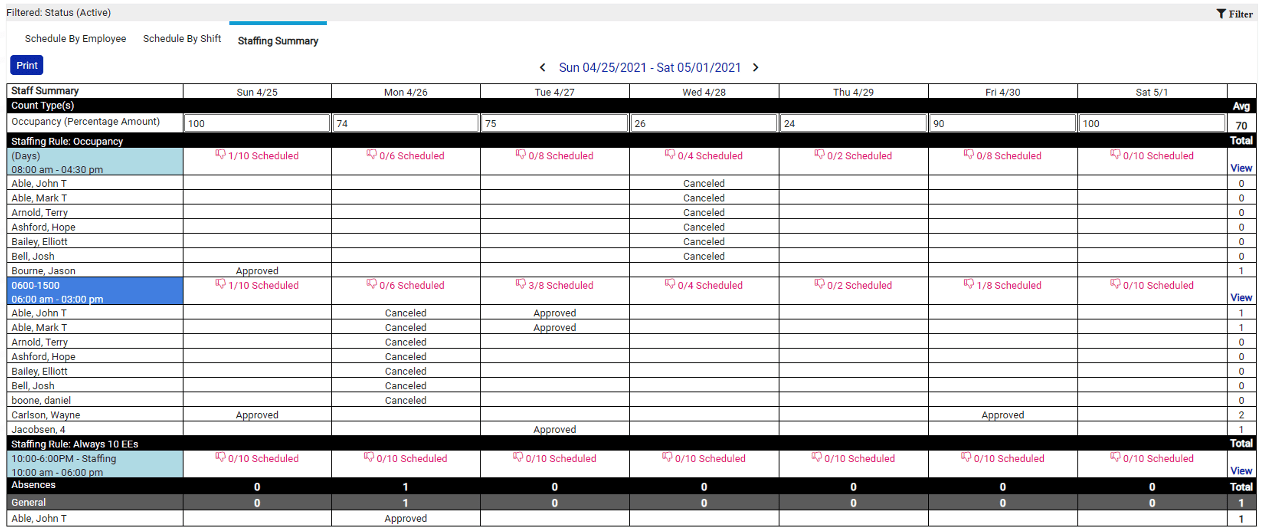 NEW: Auto Labor Allocation
As a new feature for isolved Scheduling, isolved Auto Labor Allocation allows you to pre-set labor types (hours, department, task) based on individual employee shifts. Once an employee works a shift with Auto Labor Allocation enabled, hours are allocated based on the pre-set labor types designated for that shift.
isolved Auto Labor Allocation is enabled within the Manage Shift screens in isolved People Cloud. If enabled, shift schedulers can determine whether time will be allocated to the shift start time or actual punch time.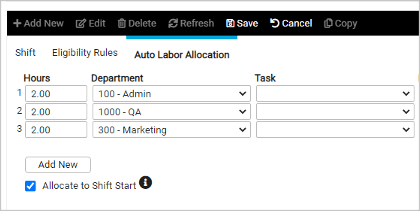 NEW: Time Card Alert Details
As a new feature for Time Card screens within isolved Time and Attendance, Time Card Alert Details allow you to manually add alerts on employee timecards after editing or adding punches or hours. This feature uses the existing Time Card permission rules (Alert Detail) to determine who can access the hour alert detail.
As an example, prior to Time Card Alert Details, a Missing Punch Alert would display once an employee missed a punch, but the alert would be removed once the missing punch got corrected. With Time Card Alert Details, you can continue to track and display missing punch alerts for future compliance and disciplinary purposes.