iSolved v6.6.0 New Release
NEW UPDATE for April 3rd!
The following new features and development items are included in the iSolved release. This summary is intended to provide you with a basic overview of the changes that will be available on April 3, 2020.
HCM Updates
Improved Experience in Employee Onboarding
Enhanced Onboarding Setup
New Benefit Groups Functionality
Assign Employee Numbers upon Save
Default Timeclock ID to Match Employee Number
Updated Form I-9
Time Updates
No new updates this release.
HCM UPDATES
Improved Experience in Employee Onboarding
We have made several enhancements to the look and feel of employee onboarding to improve the employee experience.
Enhancements include:
Messages are now allowed on eligible pages of wizard to customize the onboarding process for new hires and provide them with the information they need.
Messages display in new and improved format.


Enhanced Onboarding Setup
Improvements to the onboarding setup process include a new page message option to show messages to employees on eligible pages, along with a page setting option that requires employees to complete certain portions or require a level of access.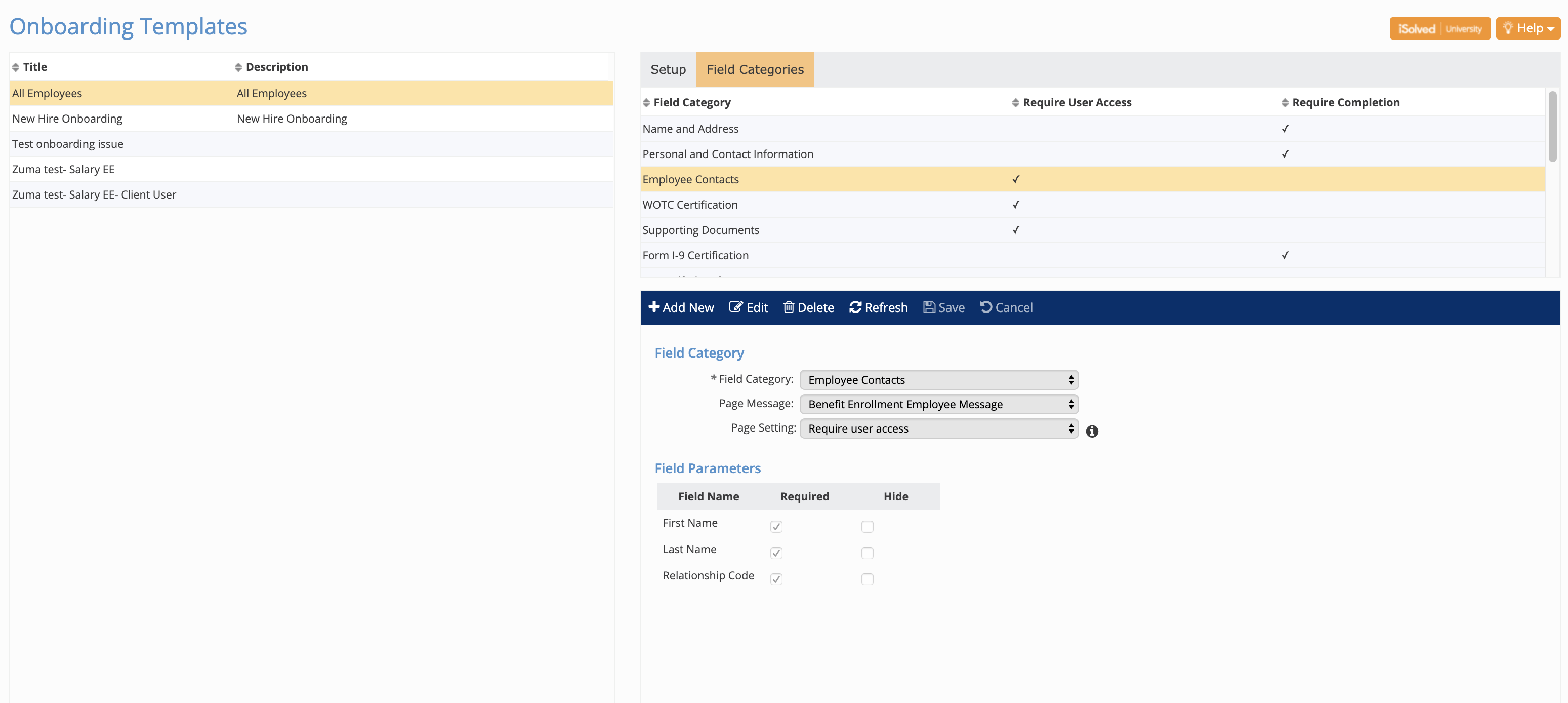 New Benefit Groups Functionality
With the new Benefit Groups functionality, you can now bundle benefit plans within Benefit Enrollment, allowing your employees to elect an entire group of plans at one time.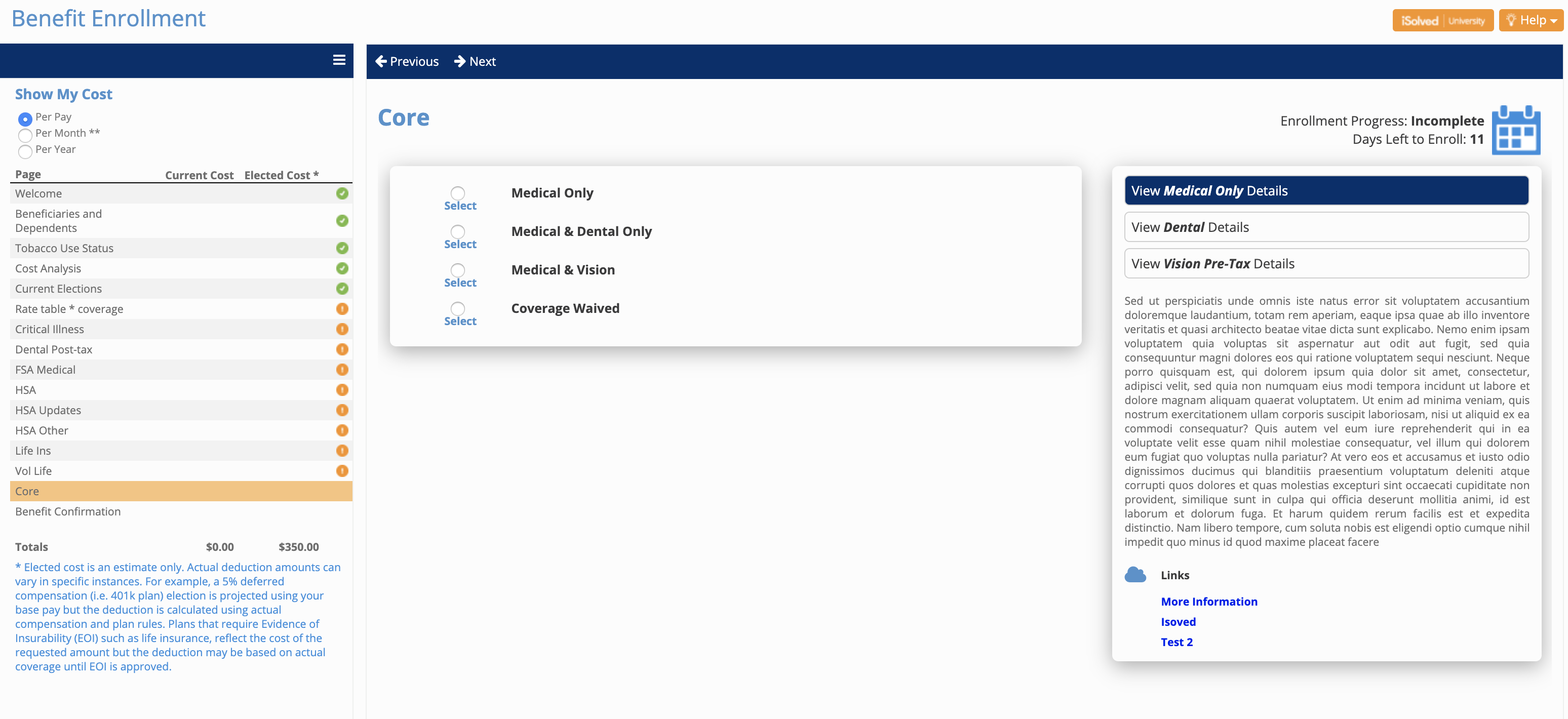 Within the user interface for Benefit Plans, the enrollment date field has been renamed to Enrollment Submission Date. We also added a new field, called Plan Enrollment Date, to track the original date in which an employee enrolled in the plan.
Assign Employee Numbers upon Save
A new field will now allow you to auto-assign employee numbers when you save. This feature is designed for those who have multiple people hiring employees at the same time, preventing duplicate numbers from being assigned if users save new hires simultaneously.
The functionality works by locating the highest employee number used and adding one to generate the next available number.
Default Timeclock ID to Match Employee Number
A new field also allows for the default timeclock ID to match the employee number, which can be used with or without the auto-assignment of employee number feature mentioned above.
Note: If the employee number is manually updated, the timeclock ID will not automatically update. This only works when you are first auto-assigning employee numbers.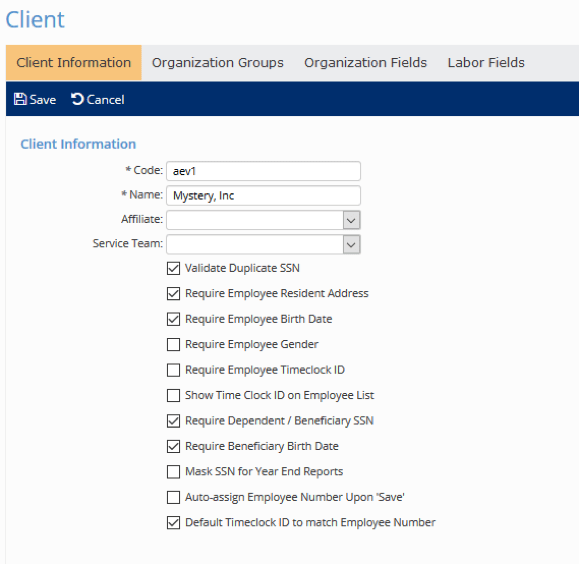 Updated Form I-9
Updated to new version of I-9 Form and instructions (expiration: October 31, 2022)
Additions to the form and instructions:

'eSwatini' to the list of countries in the dropdown
Macedonia updated to Macedonia, North
CAN and MEX added to state drop-down lists for border commuters
Validation added for any non-required fields left blank on the form (middle initial, other last names used, email address, telephone number)

Language of the pop-up validation: You have not completed all fields. Return to the form and review missing fields. If you need help, click on the information icon next to each field. Once you have reviewed the form and are ready to sign, reselect Sign Form. Upon signing, any fields left blank at that time will be auto-completed with N/A.

Informational icons added to assist employees completing the form and enhance user experience
When you select U.S. Passport or U.S. Passport Card for List A I-9 Document Title, the issuing authority now defaults to U.S. Department of State.
TIME UPDATES
The majority of the enhancements to the time functionality are maintenance-based. A new feature – advanced scheduling – is coming soon. We're working on the development of that aspect of the Time module and will provide information about the release date when available.