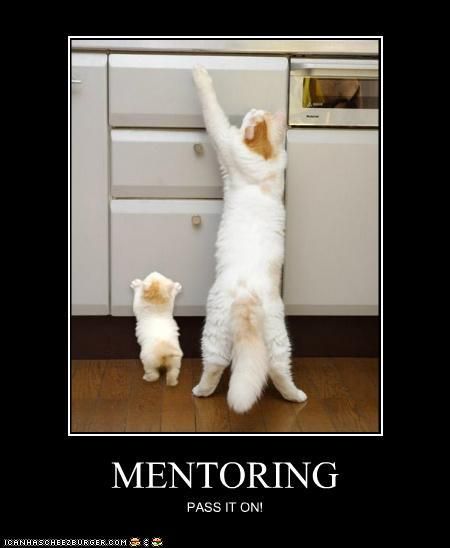 Mentoring in the workplace is getting quite some buzz, but what is it? Some people feel it's a waste of time, and others think it's nice but not necessary. Some people believe it's stark, yes/no questions, while others think it's a way to get the company to pay for lunch. Mentoring is actually a fantastic way to increase employee knowledge, retain the right talent, and build your company from within as leaders emerge from the program.
Why it's important
Lack of development is the number one reason people leave the workplace. With a mentorship program, you are actively engaging your employees and grooming them for the future of the organization. This act of investing in your team promotes company loyalty, productivity, and brand ambassadors. Plus, as the mentee continues to learn and grow, their work becomes better and better, and their professional goals tend to align with the company vision, resulting in more people looking out for the business.

Furthermore, as workplace generations shift, it is important to have veterans helping recruits gain vital business knowledge for the company to continue to thrive. With millennials accounting for 75% of the workforce 2025 (seven years!), now is the time to build up the future leaders of the world.